INFINITI Dealer in Tinley Park
---
---
What Does INFINITI of Orland Park Have To Offer?
---
If you have always wanted to try out the performance of a luxury car, then grab the chance given to you by INFINITI of Orland Park, IL. We have a great selection of INFINITI models at the best prices, so you don't have to just dream about comfortable driving in luxury INFINITI.
Visit the INFINITI of Orland Park located near Tinley Park, enjoy the pleasant surroundings of our Showroom, and we will do our best to make your dreams come true. We will provide you with the best conditions and efficient process of purchasing your future INFINITI.
Whether you wish to visit INFINITI of Orland Park just to discuss your financing options of your new INFINITI or you want to schedule a test drive, scheduling an appointment will help you save you your precious time.
---
New INFINITI Vehicles For Tinley Park
If you want to feel the power, performance, handling, and luxury of the new INFINITI, the first station is our rich inventory of new INFINITIS.
INFINITI is an automobile company which manufactures cars of top quality and impeccable performance that deserve your full attention.
So visit the INFINITI of Orland Park located right next to Tinley Park and explore our offer to find your perfect INFINITI. We stock a huge number of INFINITI SUVs, Crossovers, Coupes and Sedans with variety of specifications.
These vehicles include but not limited to:
Come visit us today to check our new inventory and take one of your favorite vehicles to test drive in Tinley Park, IL.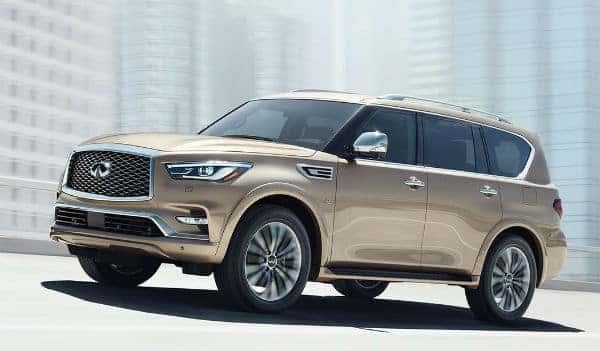 New INFINITI Inventory
---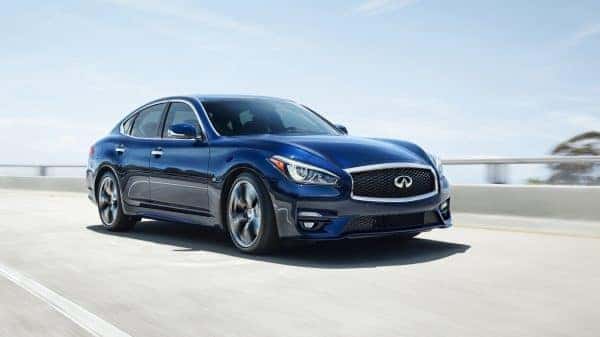 Used Inventory
Used Vehicles For Tinley Park, IL
Want an affordable used car that is well maintained and reliable?
At INFINITI of Orland Park, we have a huge choice of used cars, both INFINITI models and used cars from other manufacturers.
Explore our inventory of used vehicles and certified pre-owned vehicles and take advantage of our low prices to drive your INFINITI proudly on the streets of Tinley Park, IL.
If you want to drive an INFINITI with peace of mind then get hands on a Certified Pre-owned car because:
Every CPO vehicle has to go through a multipoint inspection
A CPO vehicle is provided with complete history report
A CPO vehicle is provided with all the records of its previous maintenance and repairs
You get the exact mileage details
If you are ready to get hands on a Certified Pre-owned INFINITI, please visit us today and discuss with our experts how reliable a CPO vehicle can be.
---
INFINITI Vehicle Specials & Incentives For Tinley Park
INFINITI of Orland Park for all its customers, including Tinley Park, IL, regularly prepares special offers for the purchase of new or used vehicles.
If you want to buy your future INFINITI at even more affordable prices, explore our list of new and used Specials and enjoy the benefits we've provided you. Our special offers are time-limited so it's important to regularly check our list of new and used specials.
These specials include:
Call our customer care to know which of the current specials may apply to your purchase.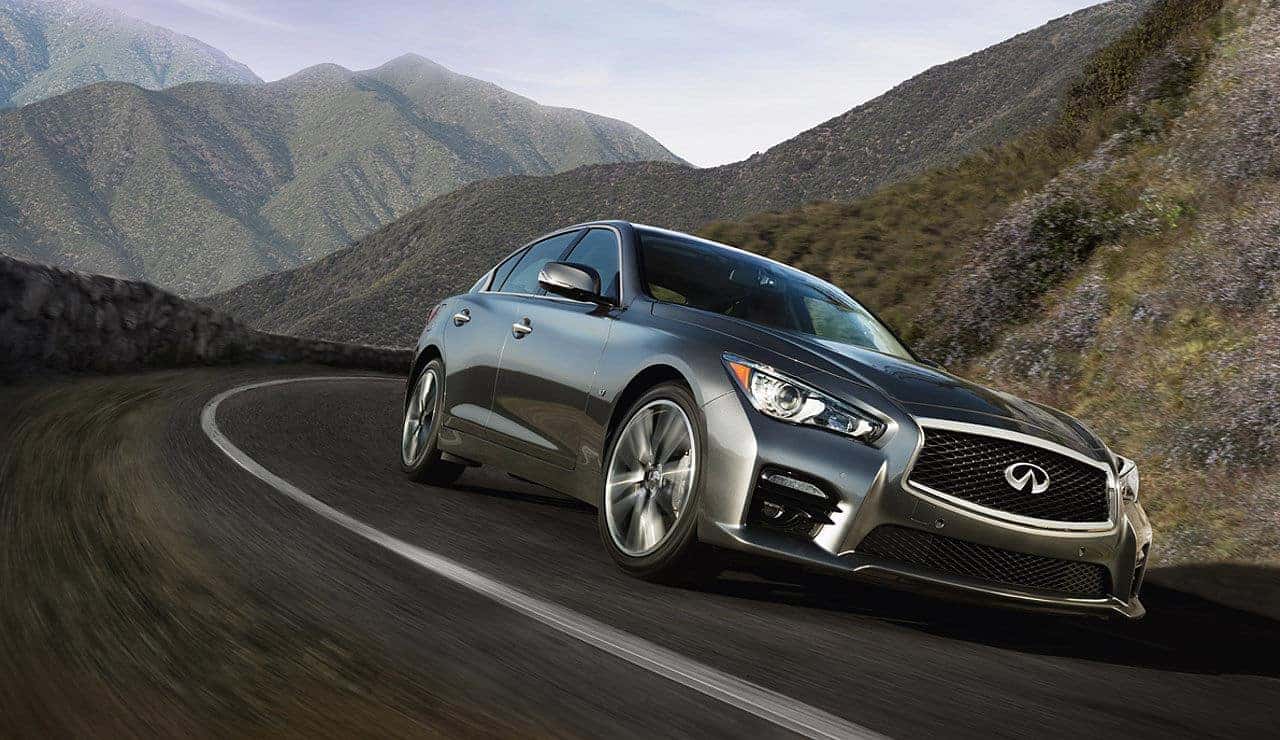 New Vehicle Specials
---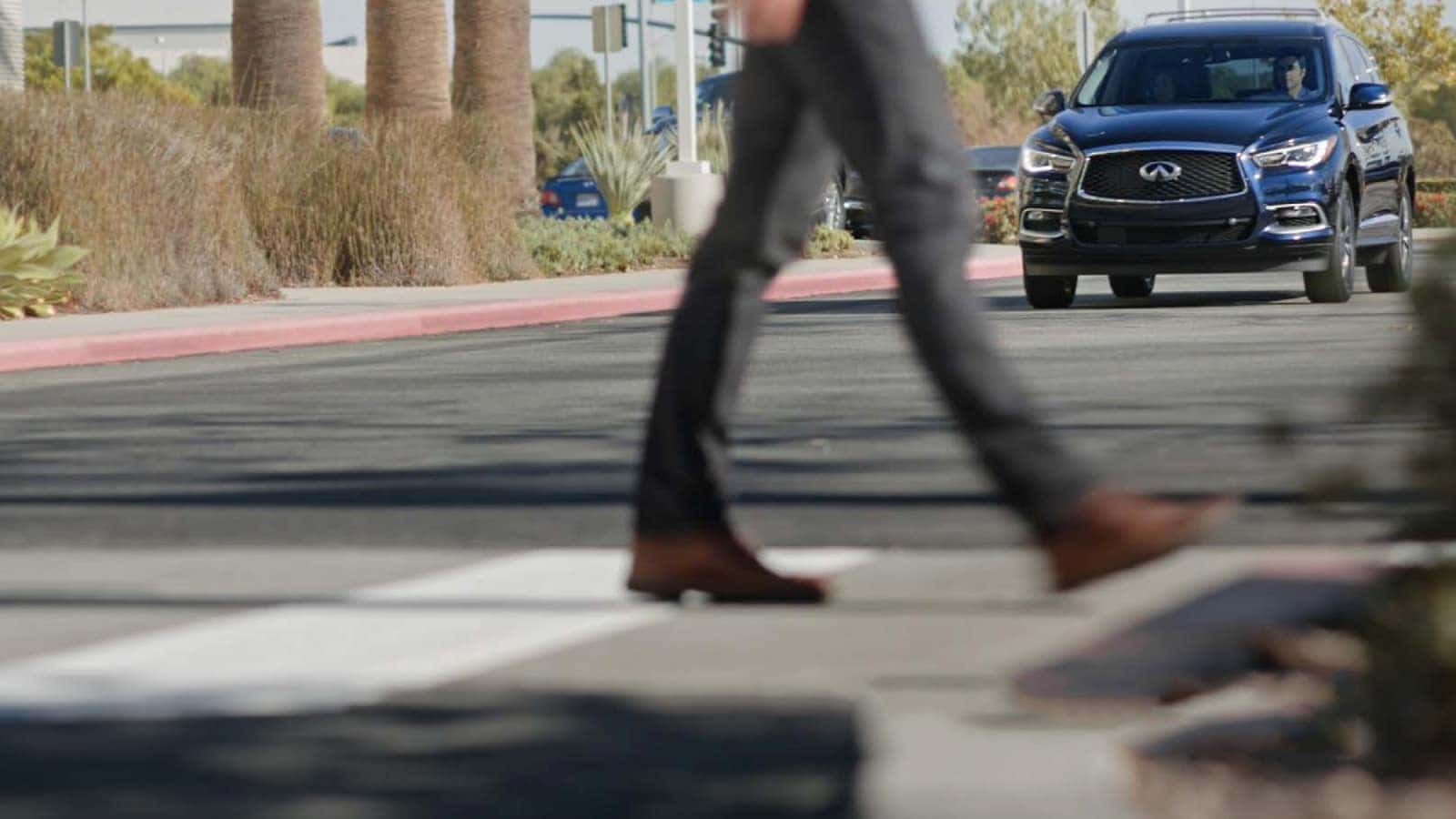 Apply For Financing
Auto Financing For Tinley Park
Now that you have decided to buy powerful INFINITI, your first stop is the Finance Center of INFINITI of Orland Park, located just next to the Tinley Park, IL. Our team of finance experts is at your service to find the best options for you:
Whether you want to buy or lease your future INFINITI, we will offer you excellent payment terms with low or no down payment
We offer various financial methods regardless of your credit score, including those with good credit or first-time credit
We offer attractive prices and flexible payment terms that we create according to your financial situation
Apply for a car loan from the comfort of your home in Tinley Park, through our secure online application
---
Auto Service Center Near Tinley Park
For all your INFINITI service needs, you do not have to go far from Tinley Park.
INFINITI of Orland Park has a well equipped Service Center that will provide you with quality maintenance and servicing.
The factory trained technicians of our Service Center are trained to recognize and eliminate even the smallest defect of your car
We provide all services of maintenance, repairs, and replacement of parts
Here at INFINITI of Orland Park, you can order original INFINITI auto parts, so your INFINITI will drive smoothly for a long time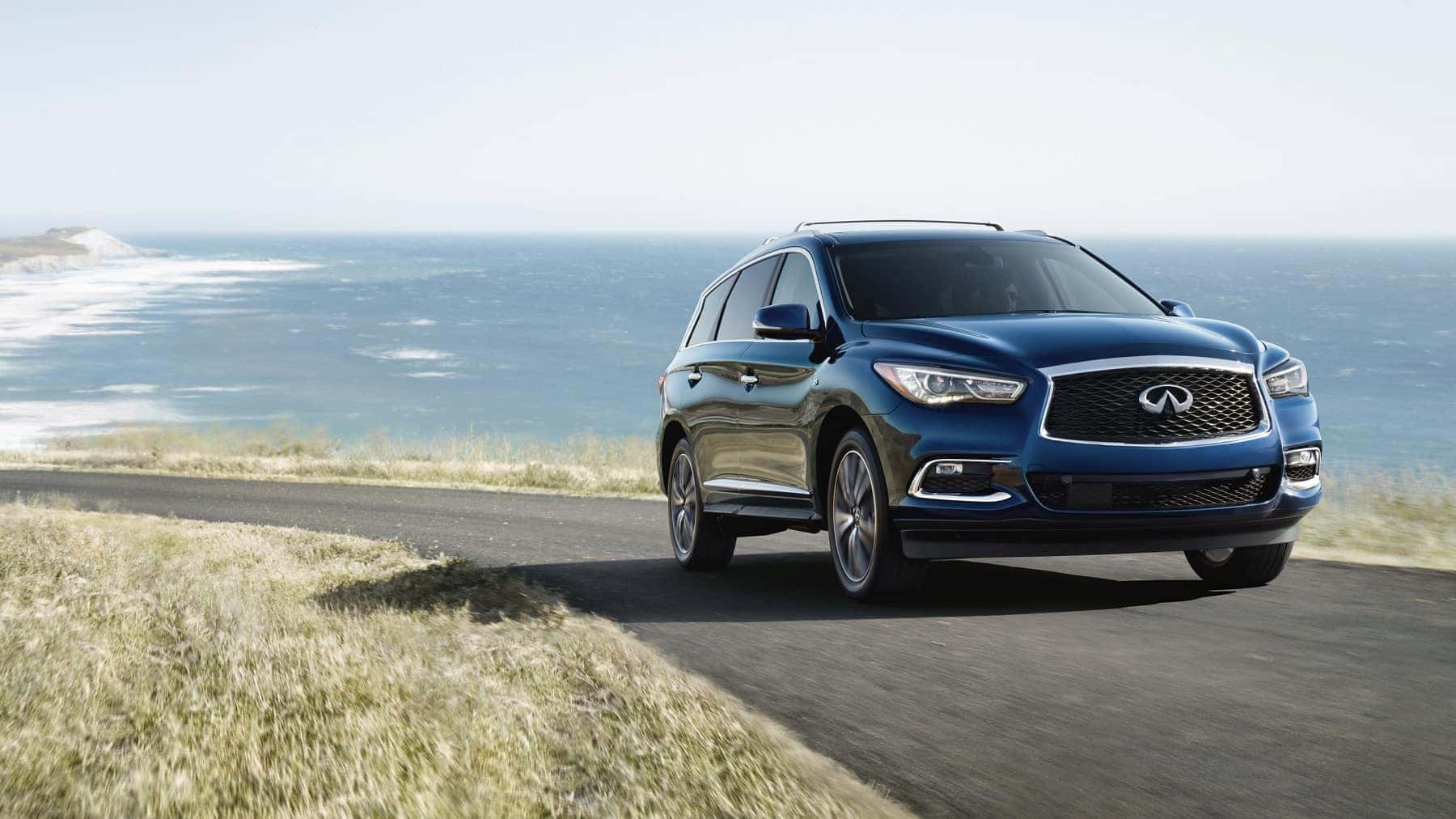 Schedule Service Appointment
---
Why Buy From INFINITI of Orland Park Near Tinley Park, IL?
If you want an experienced dealership that will provide you with an efficient and enjoyable shopping experience, then your best choice is INFINITI of Orland Park.
Perfectly located near Tinley Park, INFINITI of Orland Park, IL, offers top-quality services, from a wide selection of new and used INFINITI, through the assistance of our Finance Center, to our Service Center that knows how to take care of all your INFINITI needs.
Visit us, and we promise you that we will not disappoint you.
---
119

Matching Vehicles

Found

VIN: JN1EV7AR0LM251128

Stock #: 17018

Black Obsidian 2020 INFINITI Q50 PURE 19/27 City/Highway MPG ...

[ more ]

Black Obsidian 2020 INFINITI Q50 PURE 19/27 City/Highway MPG

VIN: 3PCAJ5M30LF102844

Stock #: 16998

Gray 2020 INFINITI QX50 PURE 24/30 City/Highway MPG ...

[ more ]

Gray 2020 INFINITI QX50 PURE 24/30 City/Highway MPG

VIN: 3PCAJ5M36LF113542

Stock #: 17166

Gray 2020 INFINITI QX50 PURE 22/28 City/Highway MPG ...

[ more ]

Gray 2020 INFINITI QX50 PURE 22/28 City/Highway MPG

VIN: 3PCAJ5M38LF117656

Stock #: 17089

Graphite Shadow 2020 INFINITI QX50 LUXE 22/28 City/Highway MPG Whether you're looking for a New, Certified INFINITI or Used Vehicle, Financial assi ...

[ more ]

Graphite Shadow 2020 INFINITI QX50 LUXE 22/28 City/Highway MPG Whether you're looking for a New, Certified INFINITI or Used Vehicle, Financial assistance, Service Or Parts, we are here for you. Let our knowledgeable Service Department take care of all your vehicle needs and help your car stay on the road. We have an extensive New Vehicle Inventory that is currently available at our Zeigler Auto Group dealerships. If you're running on a budget, make sure to check out our high quality certified and pre-owned inventory. We know that you have high expectations, and as a car dealer we enjoy the challenge of meeting and exceeding those standards each and every time. Allow us to demonstrate our commitment to excellence! Our experienced sales staff is eager to share its knowledge and enthusiasm with you. We encourage you to browse our online inventory, schedule a test drive and investigate financing options. You can also request more information about a vehicle using our online form or by calling 708-403-4700. If you don't see a particular vehicle online, we will find one for you! We look forward to serving and meeting you soon!

VIN: 3PCAJ5M10LF115477

Stock #: 17178

Liquid Platinum 2020 INFINITI QX50 LUXE 23/29 City/Highway MPG Whether you're looking for a New, Certified INFINITI or Used Vehicle, Financial assi ...

[ more ]

Liquid Platinum 2020 INFINITI QX50 LUXE 23/29 City/Highway MPG Whether you're looking for a New, Certified INFINITI or Used Vehicle, Financial assistance, Service Or Parts, we are here for you. Let our knowledgeable Service Department take care of all your vehicle needs and help your car stay on the road. We have an extensive New Vehicle Inventory that is currently available at our Zeigler Auto Group dealerships. If you're running on a budget, make sure to check out our high quality certified and pre-owned inventory. We know that you have high expectations, and as a car dealer we enjoy the challenge of meeting and exceeding those standards each and every time. Allow us to demonstrate our commitment to excellence! Our experienced sales staff is eager to share its knowledge and enthusiasm with you. We encourage you to browse our online inventory, schedule a test drive and investigate financing options. You can also request more information about a vehicle using our online form or by calling 708-403-4700. If you don't see a particular vehicle online, we will find one for you! We look forward to serving and meeting you soon!

VIN: 3PCAJ5M11LF117741

Stock #: 17088

Gray 2020 INFINITI QX50 LUXE 23/29 City/Highway MPG Whether you're looking for a New, Certified INFINITI or Used Vehicle, Financial assistance, Se ...

[ more ]

Gray 2020 INFINITI QX50 LUXE 23/29 City/Highway MPG Whether you're looking for a New, Certified INFINITI or Used Vehicle, Financial assistance, Service Or Parts, we are here for you. Let our knowledgeable Service Department take care of all your vehicle needs and help your car stay on the road. We have an extensive New Vehicle Inventory that is currently available at our Zeigler Auto Group dealerships. If you're running on a budget, make sure to check out our high quality certified and pre-owned inventory. We know that you have high expectations, and as a car dealer we enjoy the challenge of meeting and exceeding those standards each and every time. Allow us to demonstrate our commitment to excellence! Our experienced sales staff is eager to share its knowledge and enthusiasm with you. We encourage you to browse our online inventory, schedule a test drive and investigate financing options. You can also request more information about a vehicle using our online form or by calling 708-403-4700. If you don't see a particular vehicle online, we will find one for you! We look forward to serving and meeting you soon!

VIN: JN1EV7AR4LM256011

Stock #: 17080

White 2020 INFINITI Q50 3.0t LUXE 19/27 City/Highway MPG Whether you're looking for a New, Certified INFINITI or Used Vehicle, Financial assistance ...

[ more ]

White 2020 INFINITI Q50 3.0t LUXE 19/27 City/Highway MPG Whether you're looking for a New, Certified INFINITI or Used Vehicle, Financial assistance, Service Or Parts, we are here for you. Let our knowledgeable Service Department take care of all your vehicle needs and help your car stay on the road. We have an extensive New Vehicle Inventory that is currently available at our Zeigler Auto Group dealerships. If you're running on a budget, make sure to check out our high quality certified and pre-owned inventory. We know that you have high expectations, and as a car dealer we enjoy the challenge of meeting and exceeding those standards each and every time. Allow us to demonstrate our commitment to excellence! Our experienced sales staff is eager to share its knowledge and enthusiasm with you. We encourage you to browse our online inventory, schedule a test drive and investigate financing options. You can also request more information about a vehicle using our online form or by calling 708-403-4700. If you don't see a particular vehicle online, we will find one for you! We look forward to serving and meeting you soon!

VIN: 3PCAJ5M15LF117113

Stock #: 17086

Majestic 2020 INFINITI QX50 LUXE 23/29 City/Highway MPG Whether you're looking for a New, Certified INFINITI or Used Vehicle, Financial assistance, ...

[ more ]

Majestic 2020 INFINITI QX50 LUXE 23/29 City/Highway MPG Whether you're looking for a New, Certified INFINITI or Used Vehicle, Financial assistance, Service Or Parts, we are here for you. Let our knowledgeable Service Department take care of all your vehicle needs and help your car stay on the road. We have an extensive New Vehicle Inventory that is currently available at our Zeigler Auto Group dealerships. If you're running on a budget, make sure to check out our high quality certified and pre-owned inventory. We know that you have high expectations, and as a car dealer we enjoy the challenge of meeting and exceeding those standards each and every time. Allow us to demonstrate our commitment to excellence! Our experienced sales staff is eager to share its knowledge and enthusiasm with you. We encourage you to browse our online inventory, schedule a test drive and investigate financing options. You can also request more information about a vehicle using our online form or by calling 708-403-4700. If you don't see a particular vehicle online, we will find one for you! We look forward to serving and meeting you soon!

VIN: 3PCAJ5M32LF117152

Stock #: 17180

Black Obsidian 2020 INFINITI QX50 LUXE 22/28 City/Highway MPG Whether you're looking for a New, Certified INFINITI or Used Vehicle, Financial assis ...

[ more ]

Black Obsidian 2020 INFINITI QX50 LUXE 22/28 City/Highway MPG Whether you're looking for a New, Certified INFINITI or Used Vehicle, Financial assistance, Service Or Parts, we are here for you. Let our knowledgeable Service Department take care of all your vehicle needs and help your car stay on the road. We have an extensive New Vehicle Inventory that is currently available at our Zeigler Auto Group dealerships. If you're running on a budget, make sure to check out our high quality certified and pre-owned inventory. We know that you have high expectations, and as a car dealer we enjoy the challenge of meeting and exceeding those standards each and every time. Allow us to demonstrate our commitment to excellence! Our experienced sales staff is eager to share its knowledge and enthusiasm with you. We encourage you to browse our online inventory, schedule a test drive and investigate financing options. You can also request more information about a vehicle using our online form or by calling 708-403-4700. If you don't see a particular vehicle online, we will find one for you! We look forward to serving and meeting you soon!

VIN: 3PCAJ5M32LF109908

Stock #: 17171

Majestic 2020 INFINITI QX50 LUXE 22/28 City/Highway MPG ...

[ more ]

Majestic 2020 INFINITI QX50 LUXE 22/28 City/Highway MPG

VIN: 3PCAJ5M33LF115474

Stock #: 17175

Liquid Platinum 2020 INFINITI QX50 LUXE 22/28 City/Highway MPG ...

[ more ]

Liquid Platinum 2020 INFINITI QX50 LUXE 22/28 City/Highway MPG

VIN: 3PCAJ5M37LF117602

Stock #: 17090

Graphite Shadow 2020 INFINITI QX50 LUXE 22/28 City/Highway MPG Whether you're looking for a New, Certified INFINITI or Used Vehicle, Financial assi ...

[ more ]

Graphite Shadow 2020 INFINITI QX50 LUXE 22/28 City/Highway MPG Whether you're looking for a New, Certified INFINITI or Used Vehicle, Financial assistance, Service Or Parts, we are here for you. Let our knowledgeable Service Department take care of all your vehicle needs and help your car stay on the road. We have an extensive New Vehicle Inventory that is currently available at our Zeigler Auto Group dealerships. If you're running on a budget, make sure to check out our high quality certified and pre-owned inventory. We know that you have high expectations, and as a car dealer we enjoy the challenge of meeting and exceeding those standards each and every time. Allow us to demonstrate our commitment to excellence! Our experienced sales staff is eager to share its knowledge and enthusiasm with you. We encourage you to browse our online inventory, schedule a test drive and investigate financing options. You can also request more information about a vehicle using our online form or by calling 708-403-4700. If you don't see a particular vehicle online, we will find one for you! We look forward to serving and meeting you soon!

VIN: 3PCAJ5M36LF106610

Stock #: 17033

Liquid Platinum 2020 INFINITI QX50 LUXE 22/28 City/Highway MPG ...

[ more ]

Liquid Platinum 2020 INFINITI QX50 LUXE 22/28 City/Highway MPG

VIN: 3PCAJ5M18LF118403

Stock #: 17092

Graphite Shadow 2020 INFINITI QX50 LUXE 23/29 City/Highway MPG Whether you're looking for a New, Certified INFINITI or Used Vehicle, Financial assi ...

[ more ]

Graphite Shadow 2020 INFINITI QX50 LUXE 23/29 City/Highway MPG Whether you're looking for a New, Certified INFINITI or Used Vehicle, Financial assistance, Service Or Parts, we are here for you. Let our knowledgeable Service Department take care of all your vehicle needs and help your car stay on the road. We have an extensive New Vehicle Inventory that is currently available at our Zeigler Auto Group dealerships. If you're running on a budget, make sure to check out our high quality certified and pre-owned inventory. We know that you have high expectations, and as a car dealer we enjoy the challenge of meeting and exceeding those standards each and every time. Allow us to demonstrate our commitment to excellence! Our experienced sales staff is eager to share its knowledge and enthusiasm with you. We encourage you to browse our online inventory, schedule a test drive and investigate financing options. You can also request more information about a vehicle using our online form or by calling 708-403-4700. If you don't see a particular vehicle online, we will find one for you! We look forward to serving and meeting you soon!

VIN: 3PCAJ5M34LF102698

Stock #: 17002

Graphite Shadow 2020 INFINITI QX50 LUXE 24/30 City/Highway MPG ...

[ more ]

Graphite Shadow 2020 INFINITI QX50 LUXE 24/30 City/Highway MPG

VIN: 3PCAJ5M35LF103147

Stock #: 16997

Liquid Platinum 2020 INFINITI QX50 LUXE 24/30 City/Highway MPG ...

[ more ]

Liquid Platinum 2020 INFINITI QX50 LUXE 24/30 City/Highway MPG

VIN: 3PCAJ5M34LF102930

Stock #: 17015

Liquid Platinum 2020 INFINITI QX50 LUXE 24/30 City/Highway MPG ...

[ more ]