Service Pickup and Delivery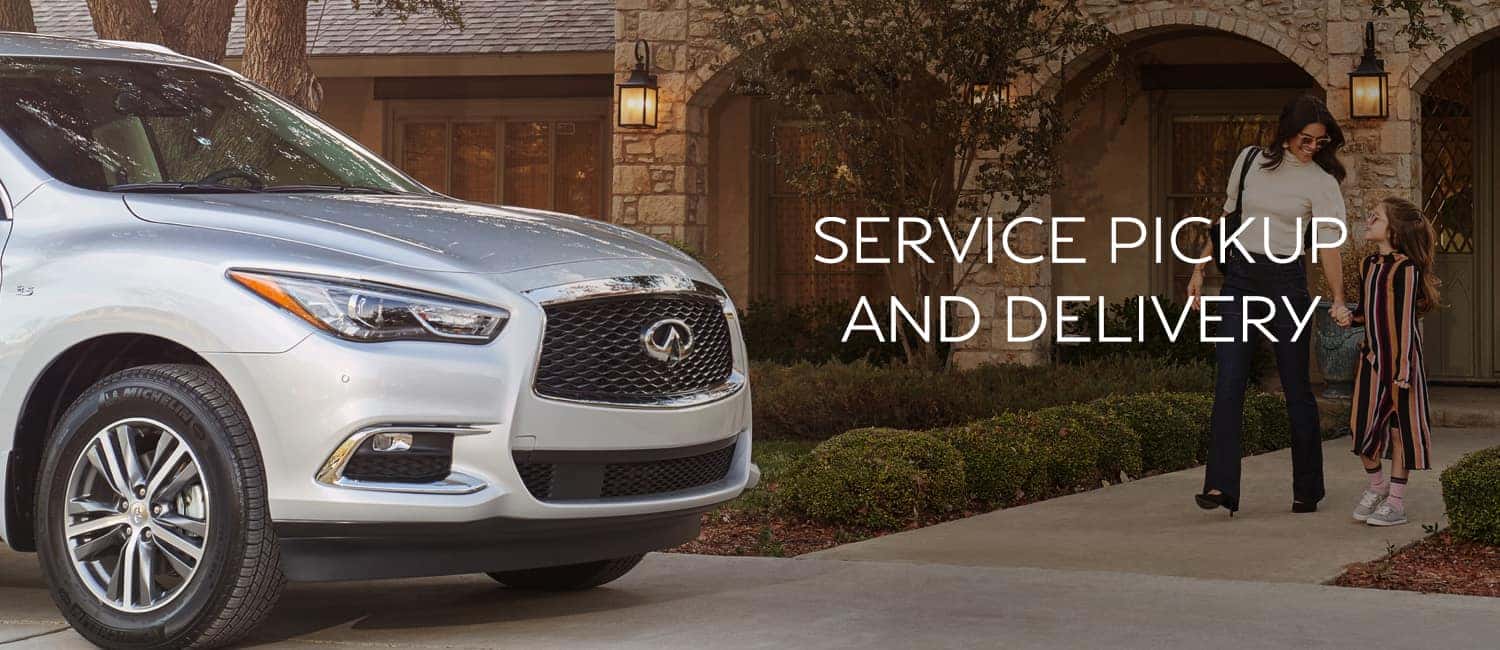 Need a bit of work done on your car or SUV? INFINITI of Orland Park will pick it up and bring it back to your home when they're done, leaving you free to focus on more important things like catching up with friends and family.
PUTTING OUR CUSTOMERS' HEALTH AND COMFORT FIRST
As we return to normal, our customers' peace of mind is paramount. When you visit INFINITI of Orland Park, you can rest easy knowing that your wellbeing is our top priority. INFINITI and INFINITI of Orland Park are going above and beyond to adapt and reshape our showroom, implementing comprehensive health-minded practices, including:
Regular inspections of in-place health and cleanliness measures
Wellness Checks for all Retailer staff in adherence to CDC guidelines
Regular disinfection of Retailer entrances, exits and high-traffic areas
Personal protective equipment (PPE) for all public-facing staff
Designated vehicle drop-off and pick-up zones
Thorough sanitization of customer vehicles following service visit
Increased availability of hand sanitizer throughout Retailers
Suspension of handshakes with clients
Reconfiguration of lobby furniture to allow for social distancing
Temporary removal of complementary food, beverages, reading materials and toys from Retailer lobbies
INFINITI of Orland Park is working hard to make our showroom and lobby are spaces that you can feel comfortable visiting. Now as ever, we are striving to serve you better – we look forward to seeing you soon.