INFINITI Dealer Near Homer Glen, IL
What Does INFINITI of Orland Park Offer Homer Glen, IL Residents?
Would you like to enjoy the powerful performance of a luxury car while you cruise the streets of Homer Glen, IL?
See what we have to offer to Homer Glen, IL residents below!
New INFINITI Vehicles For Homer Glen
In our rich inventory of New INFINITI Vehicles, you will find fantastic all new INFINITI models.
Whether you choose the INFINITI Q50, INFINITI QX60, INFINITI Q70, INFINITI QX80 or any other new model, you will enjoy incredible driver experience.
Take advantage of our affordable prices and special offers and become the proud owner of the new INFINITI.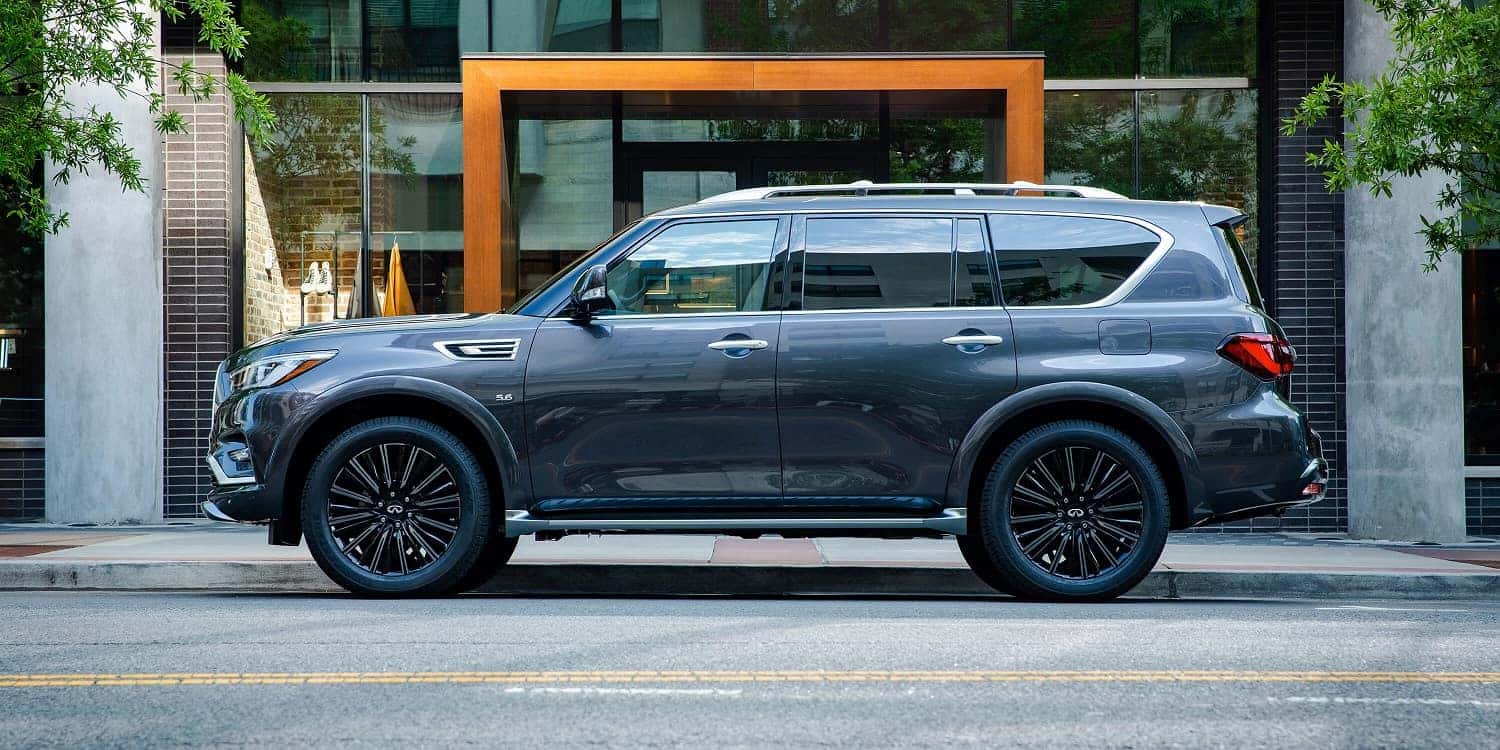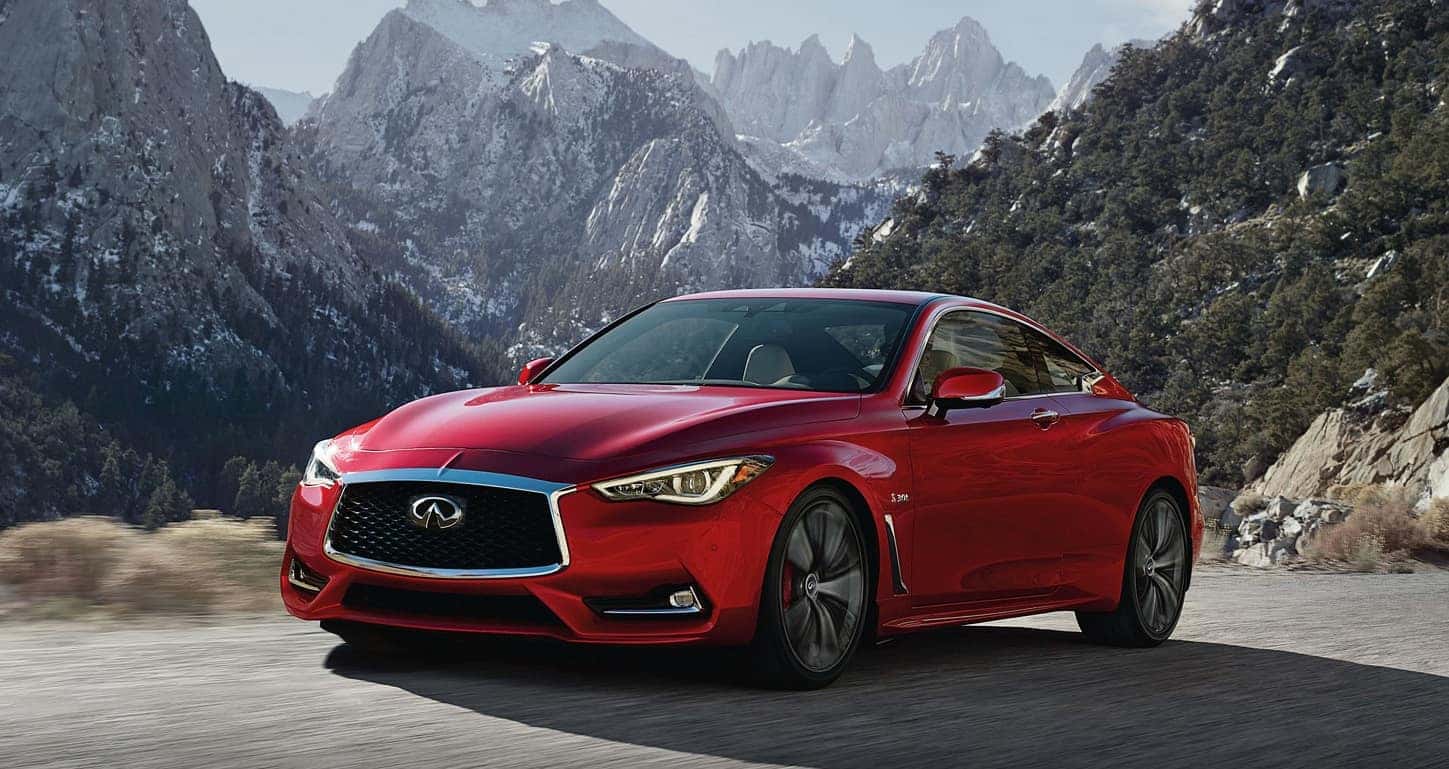 Used Vehicles
For Homer Glen, IL
Buying a Used INFINITI is a good decision given that INFINITI is a car that will keep its quality and reliability for a long time.
For all INFINITI fans in Homer Glen, IL, and the surrounding area, the INFINITI of Orland Park has prepared a fantastic offer of used and certified pre-owned vehicles, which, although used, drive as new.
Explore our rich inventory of used vehicles and you will surely find the car that will satisfy all your driving needs.
INFINITI Vehicle Specials & Incentives For Homer Glen
Buying a new or a used INFINITI was never easier since INFINITI of Orland Park offers specials to its customers in Homer Glen, IL, and the surrounding area.
If you want to buy your INFINITI at even more affordable prices, explore our list of new and used Specials. Most of our special offers are time-limited so it's important to regularly check our list of new and used specials.
Some of our specials include: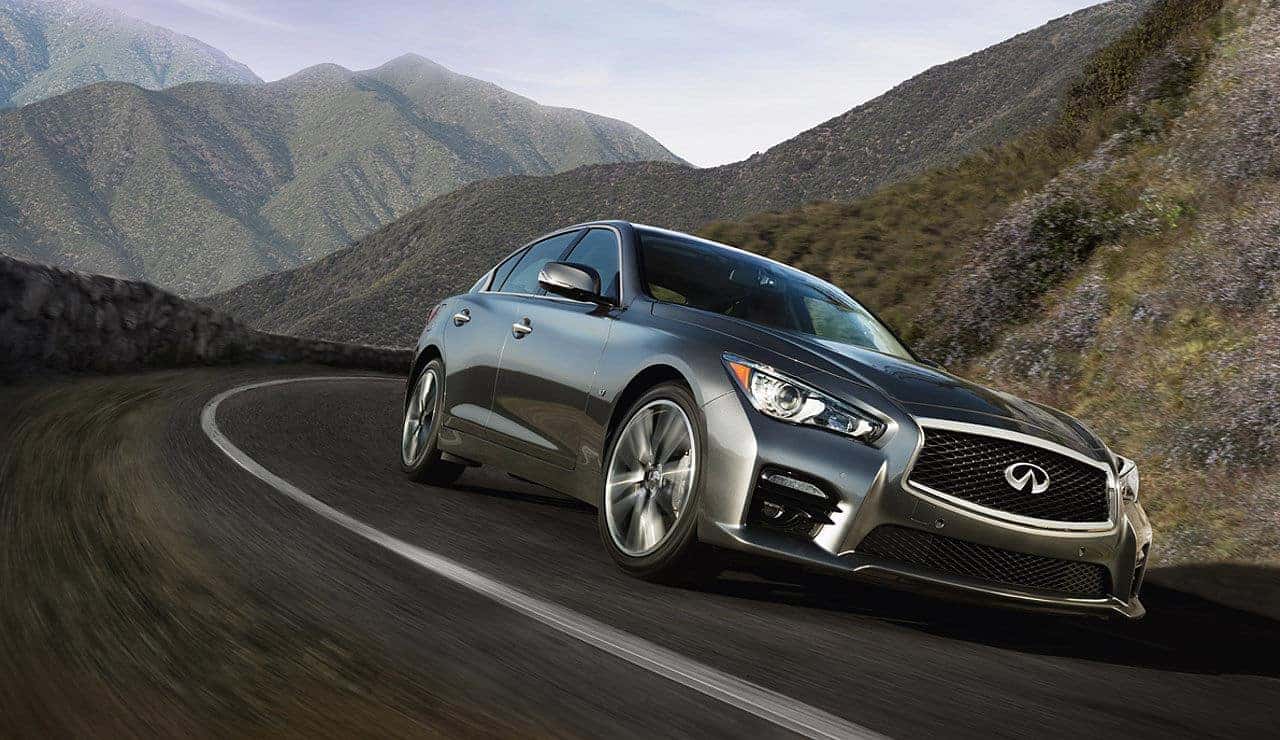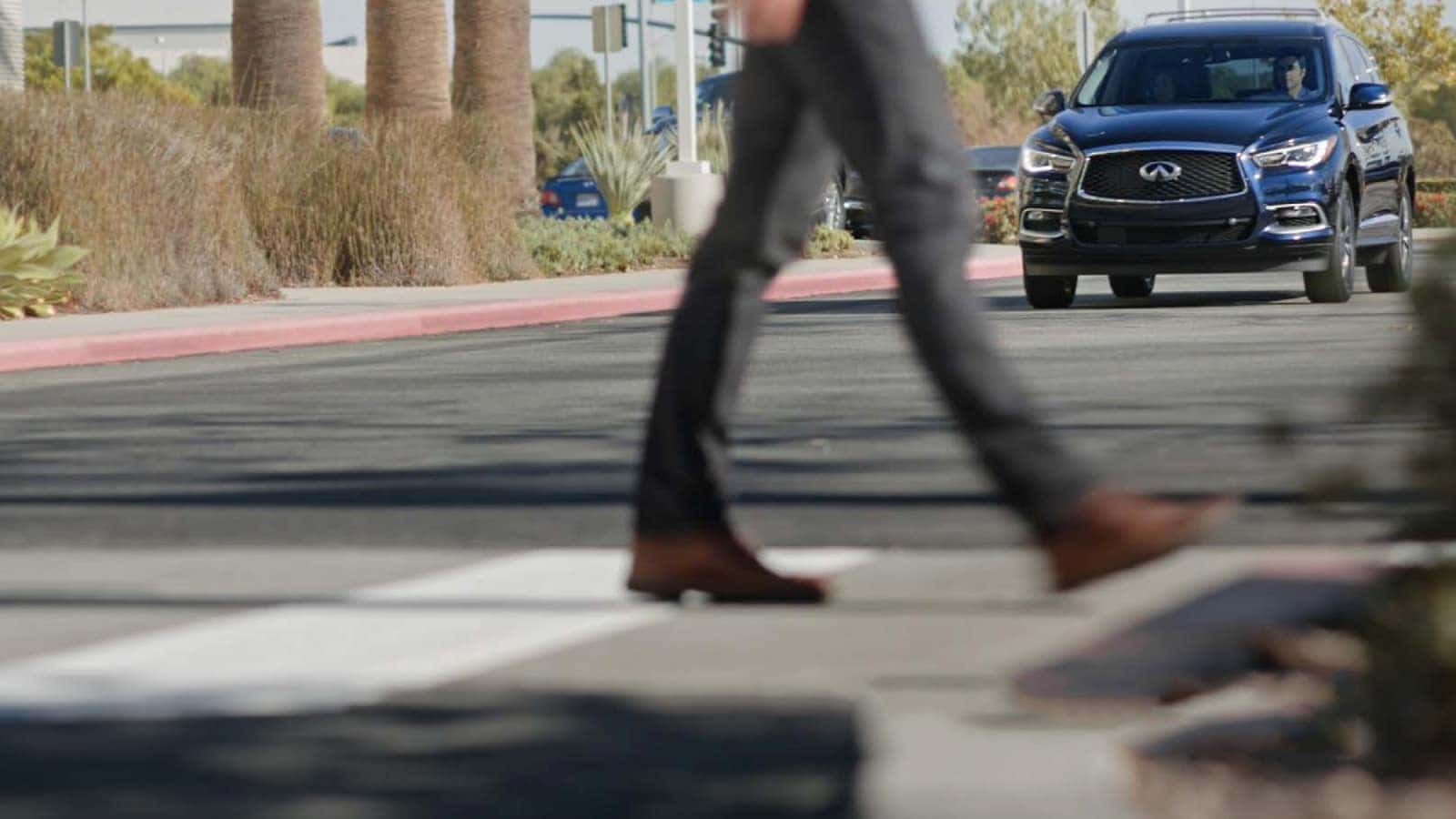 Auto Financing
For Homer Glen
Buying an INFINITI is a great decision considering its quality and excellent performance, and the INFINITI of Orland Park Finance Center will help you to make the purchasing process efficiently in order to get you behind the of this fantastic car as soon as possible.
We offer exclusive prices and Specials if you purchase your future INFINITI at cash
We have excellent cooperation with top financial institutions to provide you with the best experience.
With a wealth of financial options, we will find the one that will best dig into your way of life
We know that your time is valuable and we have enabled you online shopping tools to make your purchasing process even more efficient
Auto Service Center Near Homer Glen
The Service Center of INFINITI of Orland Park is ready to take care of all your INFINITI needs. We have a certified team of technicians who know how to take care of your car.
In our well-equipped Service Center, we have top diagnostic equipment and tools for all maintenance jobs
Our experienced technicians are ready to perform any repair on your car from the smallest dents to major repairs
Through our online scheduler, you can Schedule Your Service Appointment in the term that suits you the best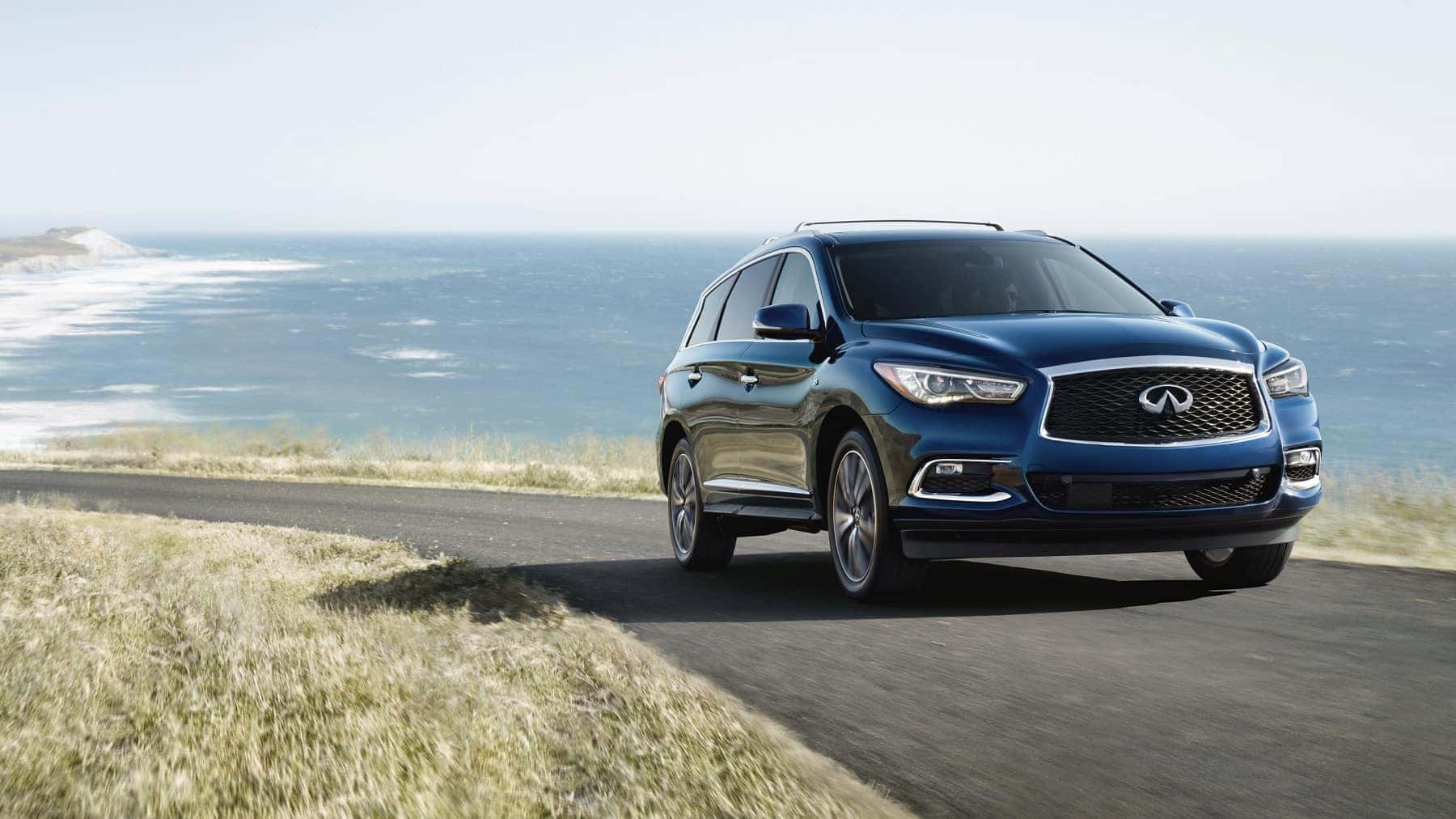 Why Buy From INFINITI of Orland Park Near Homer Glen, IL?
INFINITI of Orland Park has gained many satisifed customers with its many years of experience and professional approach.
This gives us the motive to invest in our knowledge and equipment, to justify your expectations in the future. We are proud of the top quality of our services that satisfy all your automotive needs.
INFINITI of Orland Park is perfectly located near Homer Grove, IL, so visit us and see for yourself why we are the first choice of all INFINITI fans.
---
119

Matching Vehicles

Found

VIN: JN1EV7AR0LM251128

Stock #: 17018

Black Obsidian 2020 INFINITI Q50 PURE 19/27 City/Highway MPG ...

[ more ]

Black Obsidian 2020 INFINITI Q50 PURE 19/27 City/Highway MPG

VIN: 3PCAJ5M30LF102844

Stock #: 16998

Gray 2020 INFINITI QX50 PURE 24/30 City/Highway MPG ...

[ more ]

Gray 2020 INFINITI QX50 PURE 24/30 City/Highway MPG

VIN: 3PCAJ5M36LF113542

Stock #: 17166

Gray 2020 INFINITI QX50 PURE 22/28 City/Highway MPG ...

[ more ]

Gray 2020 INFINITI QX50 PURE 22/28 City/Highway MPG

VIN: 3PCAJ5M38LF117656

Stock #: 17089

Graphite Shadow 2020 INFINITI QX50 LUXE 22/28 City/Highway MPG Whether you're looking for a New, Certified INFINITI or Used Vehicle, Financial assi ...

[ more ]

Graphite Shadow 2020 INFINITI QX50 LUXE 22/28 City/Highway MPG Whether you're looking for a New, Certified INFINITI or Used Vehicle, Financial assistance, Service Or Parts, we are here for you. Let our knowledgeable Service Department take care of all your vehicle needs and help your car stay on the road. We have an extensive New Vehicle Inventory that is currently available at our Zeigler Auto Group dealerships. If you're running on a budget, make sure to check out our high quality certified and pre-owned inventory. We know that you have high expectations, and as a car dealer we enjoy the challenge of meeting and exceeding those standards each and every time. Allow us to demonstrate our commitment to excellence! Our experienced sales staff is eager to share its knowledge and enthusiasm with you. We encourage you to browse our online inventory, schedule a test drive and investigate financing options. You can also request more information about a vehicle using our online form or by calling 708-403-4700. If you don't see a particular vehicle online, we will find one for you! We look forward to serving and meeting you soon!

VIN: 3PCAJ5M10LF115477

Stock #: 17178

Liquid Platinum 2020 INFINITI QX50 LUXE 23/29 City/Highway MPG Whether you're looking for a New, Certified INFINITI or Used Vehicle, Financial assi ...

[ more ]

Liquid Platinum 2020 INFINITI QX50 LUXE 23/29 City/Highway MPG Whether you're looking for a New, Certified INFINITI or Used Vehicle, Financial assistance, Service Or Parts, we are here for you. Let our knowledgeable Service Department take care of all your vehicle needs and help your car stay on the road. We have an extensive New Vehicle Inventory that is currently available at our Zeigler Auto Group dealerships. If you're running on a budget, make sure to check out our high quality certified and pre-owned inventory. We know that you have high expectations, and as a car dealer we enjoy the challenge of meeting and exceeding those standards each and every time. Allow us to demonstrate our commitment to excellence! Our experienced sales staff is eager to share its knowledge and enthusiasm with you. We encourage you to browse our online inventory, schedule a test drive and investigate financing options. You can also request more information about a vehicle using our online form or by calling 708-403-4700. If you don't see a particular vehicle online, we will find one for you! We look forward to serving and meeting you soon!

VIN: 3PCAJ5M11LF117741

Stock #: 17088

Gray 2020 INFINITI QX50 LUXE 23/29 City/Highway MPG Whether you're looking for a New, Certified INFINITI or Used Vehicle, Financial assistance, Se ...

[ more ]

Gray 2020 INFINITI QX50 LUXE 23/29 City/Highway MPG Whether you're looking for a New, Certified INFINITI or Used Vehicle, Financial assistance, Service Or Parts, we are here for you. Let our knowledgeable Service Department take care of all your vehicle needs and help your car stay on the road. We have an extensive New Vehicle Inventory that is currently available at our Zeigler Auto Group dealerships. If you're running on a budget, make sure to check out our high quality certified and pre-owned inventory. We know that you have high expectations, and as a car dealer we enjoy the challenge of meeting and exceeding those standards each and every time. Allow us to demonstrate our commitment to excellence! Our experienced sales staff is eager to share its knowledge and enthusiasm with you. We encourage you to browse our online inventory, schedule a test drive and investigate financing options. You can also request more information about a vehicle using our online form or by calling 708-403-4700. If you don't see a particular vehicle online, we will find one for you! We look forward to serving and meeting you soon!

VIN: JN1EV7AR4LM256011

Stock #: 17080

White 2020 INFINITI Q50 3.0t LUXE 19/27 City/Highway MPG Whether you're looking for a New, Certified INFINITI or Used Vehicle, Financial assistance ...

[ more ]

White 2020 INFINITI Q50 3.0t LUXE 19/27 City/Highway MPG Whether you're looking for a New, Certified INFINITI or Used Vehicle, Financial assistance, Service Or Parts, we are here for you. Let our knowledgeable Service Department take care of all your vehicle needs and help your car stay on the road. We have an extensive New Vehicle Inventory that is currently available at our Zeigler Auto Group dealerships. If you're running on a budget, make sure to check out our high quality certified and pre-owned inventory. We know that you have high expectations, and as a car dealer we enjoy the challenge of meeting and exceeding those standards each and every time. Allow us to demonstrate our commitment to excellence! Our experienced sales staff is eager to share its knowledge and enthusiasm with you. We encourage you to browse our online inventory, schedule a test drive and investigate financing options. You can also request more information about a vehicle using our online form or by calling 708-403-4700. If you don't see a particular vehicle online, we will find one for you! We look forward to serving and meeting you soon!

VIN: 3PCAJ5M15LF117113

Stock #: 17086

Majestic 2020 INFINITI QX50 LUXE 23/29 City/Highway MPG Whether you're looking for a New, Certified INFINITI or Used Vehicle, Financial assistance, ...

[ more ]

Majestic 2020 INFINITI QX50 LUXE 23/29 City/Highway MPG Whether you're looking for a New, Certified INFINITI or Used Vehicle, Financial assistance, Service Or Parts, we are here for you. Let our knowledgeable Service Department take care of all your vehicle needs and help your car stay on the road. We have an extensive New Vehicle Inventory that is currently available at our Zeigler Auto Group dealerships. If you're running on a budget, make sure to check out our high quality certified and pre-owned inventory. We know that you have high expectations, and as a car dealer we enjoy the challenge of meeting and exceeding those standards each and every time. Allow us to demonstrate our commitment to excellence! Our experienced sales staff is eager to share its knowledge and enthusiasm with you. We encourage you to browse our online inventory, schedule a test drive and investigate financing options. You can also request more information about a vehicle using our online form or by calling 708-403-4700. If you don't see a particular vehicle online, we will find one for you! We look forward to serving and meeting you soon!

VIN: 3PCAJ5M32LF117152

Stock #: 17180

Black Obsidian 2020 INFINITI QX50 LUXE 22/28 City/Highway MPG Whether you're looking for a New, Certified INFINITI or Used Vehicle, Financial assis ...

[ more ]

Black Obsidian 2020 INFINITI QX50 LUXE 22/28 City/Highway MPG Whether you're looking for a New, Certified INFINITI or Used Vehicle, Financial assistance, Service Or Parts, we are here for you. Let our knowledgeable Service Department take care of all your vehicle needs and help your car stay on the road. We have an extensive New Vehicle Inventory that is currently available at our Zeigler Auto Group dealerships. If you're running on a budget, make sure to check out our high quality certified and pre-owned inventory. We know that you have high expectations, and as a car dealer we enjoy the challenge of meeting and exceeding those standards each and every time. Allow us to demonstrate our commitment to excellence! Our experienced sales staff is eager to share its knowledge and enthusiasm with you. We encourage you to browse our online inventory, schedule a test drive and investigate financing options. You can also request more information about a vehicle using our online form or by calling 708-403-4700. If you don't see a particular vehicle online, we will find one for you! We look forward to serving and meeting you soon!

VIN: 3PCAJ5M32LF109908

Stock #: 17171

Majestic 2020 INFINITI QX50 LUXE 22/28 City/Highway MPG ...

[ more ]

Majestic 2020 INFINITI QX50 LUXE 22/28 City/Highway MPG

VIN: 3PCAJ5M33LF115474

Stock #: 17175

Liquid Platinum 2020 INFINITI QX50 LUXE 22/28 City/Highway MPG ...

[ more ]

Liquid Platinum 2020 INFINITI QX50 LUXE 22/28 City/Highway MPG

VIN: 3PCAJ5M37LF117602

Stock #: 17090

Graphite Shadow 2020 INFINITI QX50 LUXE 22/28 City/Highway MPG Whether you're looking for a New, Certified INFINITI or Used Vehicle, Financial assi ...

[ more ]

Graphite Shadow 2020 INFINITI QX50 LUXE 22/28 City/Highway MPG Whether you're looking for a New, Certified INFINITI or Used Vehicle, Financial assistance, Service Or Parts, we are here for you. Let our knowledgeable Service Department take care of all your vehicle needs and help your car stay on the road. We have an extensive New Vehicle Inventory that is currently available at our Zeigler Auto Group dealerships. If you're running on a budget, make sure to check out our high quality certified and pre-owned inventory. We know that you have high expectations, and as a car dealer we enjoy the challenge of meeting and exceeding those standards each and every time. Allow us to demonstrate our commitment to excellence! Our experienced sales staff is eager to share its knowledge and enthusiasm with you. We encourage you to browse our online inventory, schedule a test drive and investigate financing options. You can also request more information about a vehicle using our online form or by calling 708-403-4700. If you don't see a particular vehicle online, we will find one for you! We look forward to serving and meeting you soon!

VIN: 3PCAJ5M36LF106610

Stock #: 17033

Liquid Platinum 2020 INFINITI QX50 LUXE 22/28 City/Highway MPG ...

[ more ]

Liquid Platinum 2020 INFINITI QX50 LUXE 22/28 City/Highway MPG

VIN: 3PCAJ5M18LF118403

Stock #: 17092

Graphite Shadow 2020 INFINITI QX50 LUXE 23/29 City/Highway MPG Whether you're looking for a New, Certified INFINITI or Used Vehicle, Financial assi ...

[ more ]

Graphite Shadow 2020 INFINITI QX50 LUXE 23/29 City/Highway MPG Whether you're looking for a New, Certified INFINITI or Used Vehicle, Financial assistance, Service Or Parts, we are here for you. Let our knowledgeable Service Department take care of all your vehicle needs and help your car stay on the road. We have an extensive New Vehicle Inventory that is currently available at our Zeigler Auto Group dealerships. If you're running on a budget, make sure to check out our high quality certified and pre-owned inventory. We know that you have high expectations, and as a car dealer we enjoy the challenge of meeting and exceeding those standards each and every time. Allow us to demonstrate our commitment to excellence! Our experienced sales staff is eager to share its knowledge and enthusiasm with you. We encourage you to browse our online inventory, schedule a test drive and investigate financing options. You can also request more information about a vehicle using our online form or by calling 708-403-4700. If you don't see a particular vehicle online, we will find one for you! We look forward to serving and meeting you soon!

VIN: 3PCAJ5M34LF102698

Stock #: 17002

Graphite Shadow 2020 INFINITI QX50 LUXE 24/30 City/Highway MPG ...

[ more ]

Graphite Shadow 2020 INFINITI QX50 LUXE 24/30 City/Highway MPG

VIN: 3PCAJ5M35LF103147

Stock #: 16997

Liquid Platinum 2020 INFINITI QX50 LUXE 24/30 City/Highway MPG ...

[ more ]

Liquid Platinum 2020 INFINITI QX50 LUXE 24/30 City/Highway MPG

VIN: 3PCAJ5M34LF102930

Stock #: 17015

Liquid Platinum 2020 INFINITI QX50 LUXE 24/30 City/Highway MPG ...

[ more ]