New And Used INFINITI Dealer Serving Oak Forest, IL | Zeigler INFINITI
---
---
If You are Looking for Trustworthy INFINITI Dealerships Near Oak Forest, IL, Then You Should Not Look Further Than Zeigler INFINITI of Orland Park!
---
So, in a world where everyone is busy in their own world, is there a dealership that you can trust? A dealership that delivers what it promises and the only way they know how to talk in honesty? Well, then you would be glad to know that yes, not all is lost and there is a dealership that can satisfy all your needs. The dealership is called Zeigler INFINITI of Orland Park, and the best thing? It serves near Oak Forest, IL. Zeigler INFINITI is a name you can trust in terms of finding best vehicle deals, be it new or used. The staff eases your vehicle purchasing process so much that it may seem you are shopping from home. Though this may seem like all-praise and no proof to you, read on to find out how we back up our claim.
If you are already convinced to get hands on some of the INFINITI vehicles from our inventory then stop waiting and schedule your test drive yourself. You can set up the time and date of your test drive in accordance with your availability. A day or two before your chosen date and time, one of our customer care representatives may call you for confirmation about your arrival at Zeigler INFINITI of Orland Park. And when you'll reach our showroom, you will find your desired INFINITI car ready for you to drive.
---
New INFINITI Inventory
Sedans, Crossovers, Coups, SUV's, you name it, and Zeigler INFINITI of Orland Park, serving near Oak Forest, IL will bring it up for you. Thanks to our vast new INFINITI inventory, we have all types of cars, in their latest models. You would not have to come again and again to see whether the car you are interested in buying has arrived or not, because you will most likely find it. Our new INFINITI inventory includes:
INFINITI Q50

INFINITI Q70

INFINITI Q60

INFINITI QX30

INFINITI QX50

INFINITI QX60

INFINITI QX80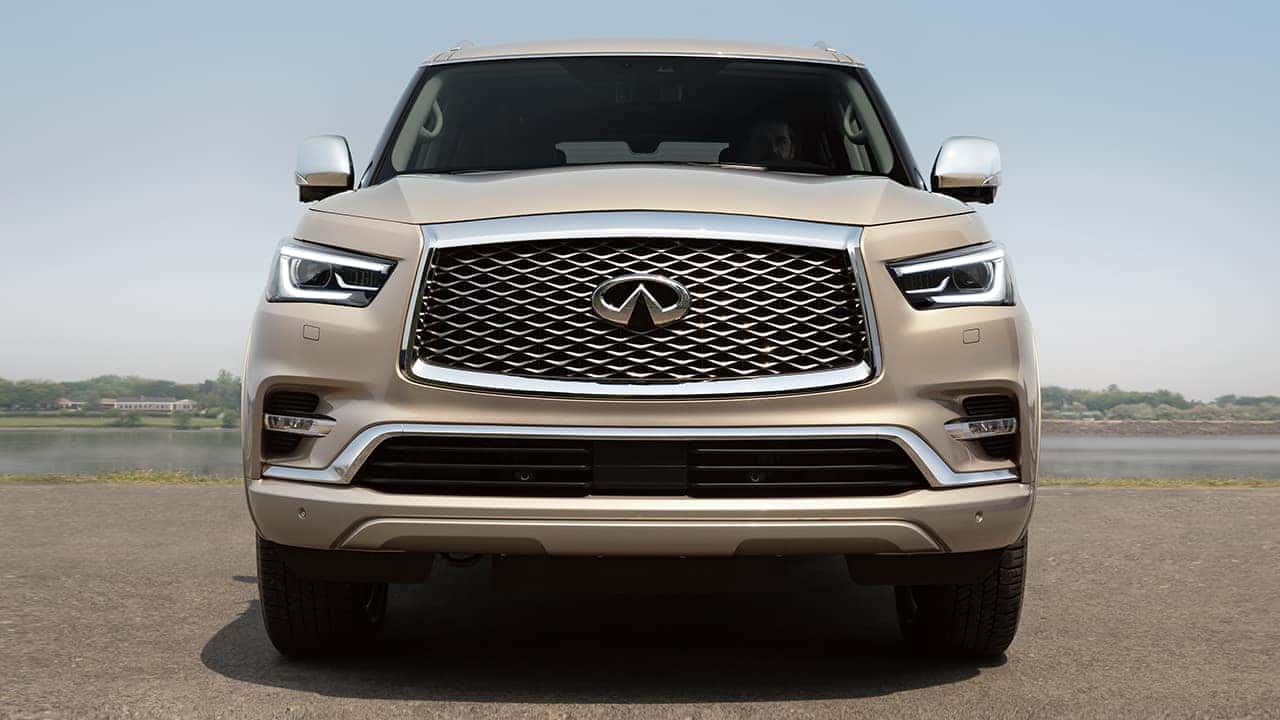 New INFINITI Inventory
---

Used INFINITI Inventory
Used INFINITI Inventory
Can't buy a new car? No problem. Interested in used cars? We have got you covered. Often people complain that dealerships mostly offer new cars and those people who are interested in buying something from used vehicles, have to go back empty handed. We cater to needs and demands of all kind of customers. Everyone deserves to be treated equally, that is why Zeigler INFINITI of Orland Park, serving near Oak Forest, IL, offers a variety of vehicles from used inventory that includes:

INFINITI Q40 Base

INFINITI QX60 Base

INFINITI Q50 Sport

INFINITI QX70 Base

Many more for you to explore in our used inventory
---
Great Finance Center
Zeigler INFINITI of Orland Park, serving near Oak Forest, IL, is widely known because of its excellent and affordable financing options that are available for a variety of customers. Financing is usually the most time-consuming process and we here at our dealership try our level best to make this process as convenient as possible. Different people have different limitations, but that shouldn't stop them from buying their favorite car. Our financing options include:

Auto loan

Refinance your car loan

Adjusting the term

Approved car financing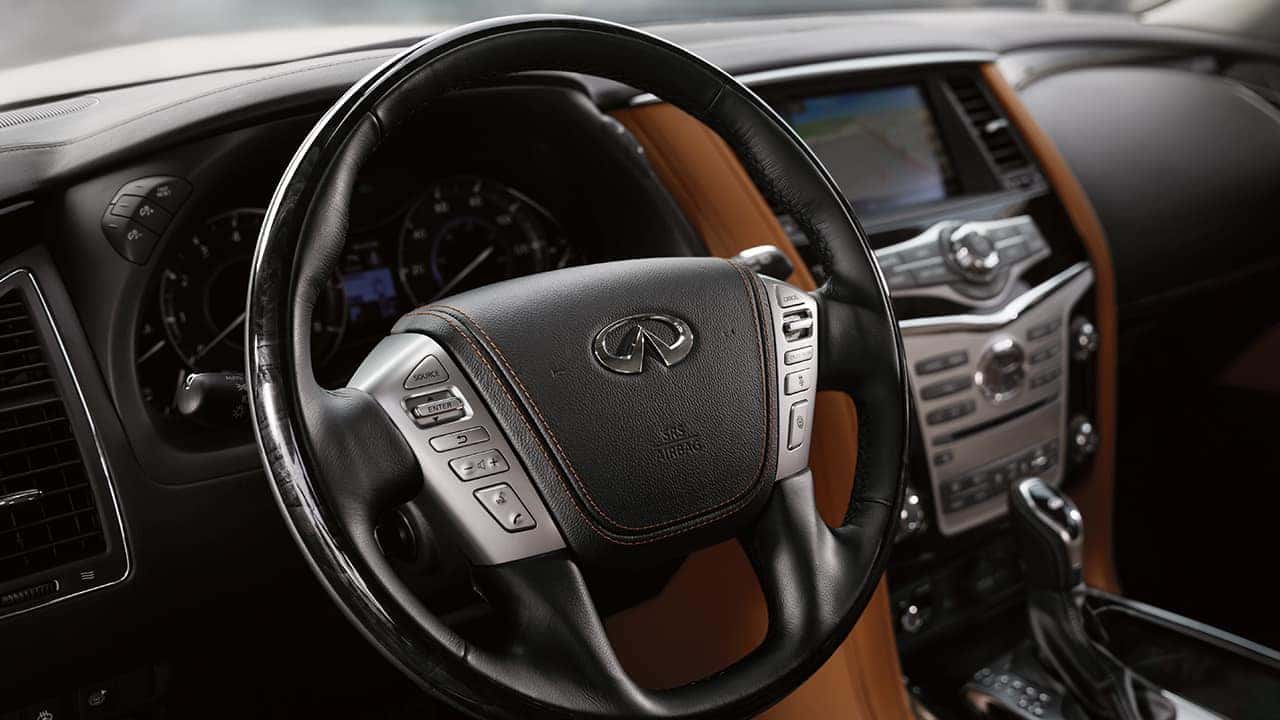 Finance Center
---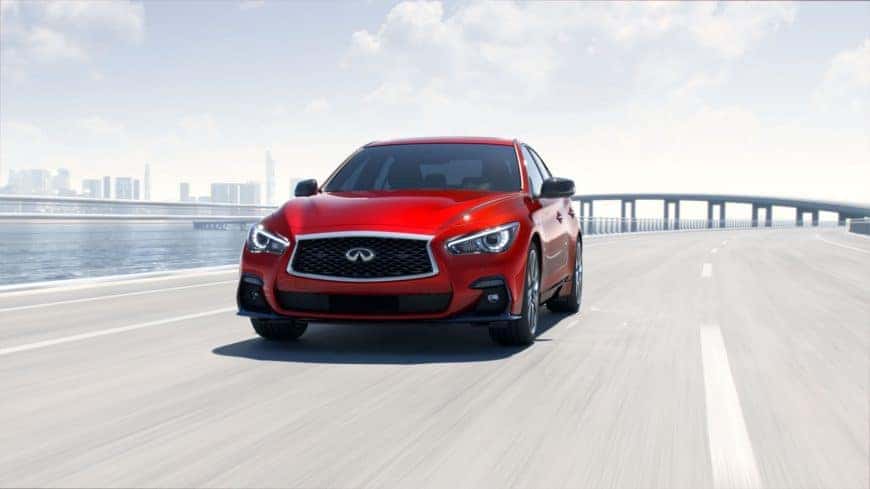 Service Center
Service Center
Many people think that just buying a car is enough though that is not the case. Same with anything, a car also needs to be taken to a service center to make sure it has a longer life span on the road. That's why Zeigler INFINITI of Orland Park, serving near Oak Forest, IL, has experts that will be able to sort out your car's issues. Our auto experts are always present to serve your vehicle in the best possible way. Our services include:
Wheel alignment

Brake inspection

Tire rotation

Vehicle checkup

Electrical service
---
Specials
Our love for customers knows no bounds and that's evident from the fact that we offer multiple specials to anyone who comes at Zeigler INFINITI of Orland Park, serving near Oak Forest, IL. This is our way of offering a treat for our special customers. Our specials include:
Service specials

New vehicle specials

Pre-owned specials

Parts specials

Low APR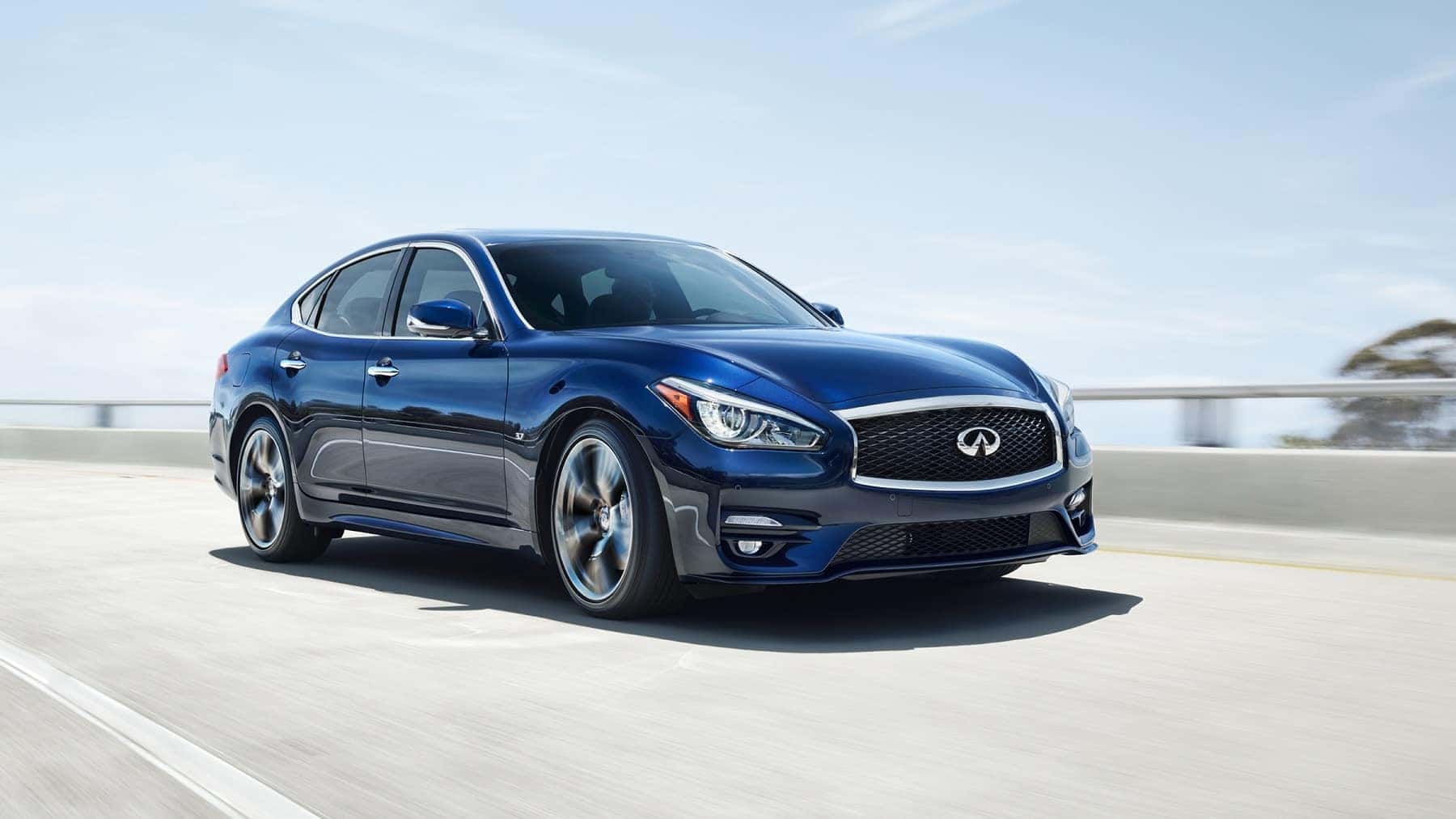 View Specials
---
Why buy from Zeigler INFINITI of Orland Park?
With our experienced staff in different categories, Zeigler INFINITI of Orland Park, serving near Oak Forest, IL, should be the ultimate stop for all of your problems whether they are related to financing or servicing your vehicle. We would solve them in minutes. Our dealership also offers a large new INFINITI inventory as well as used inventory. Our relationship with customers has been built on nothing but love, honesty and dedication in providing them with the best. Our specials are a proof of that. So don't waste any more time by going to dealerships that not only waste your time, but money and energy as well. We will be waiting to serve you. So without wasting any time further, just visit Zeigler INFINITI of Orland Park and get the car of your dreams!
---
119

Matching Vehicles

Found

VIN: JN1EV7AR0LM251128

Stock #: 17018

Black Obsidian 2020 INFINITI Q50 PURE 19/27 City/Highway MPG ...

[ more ]

Black Obsidian 2020 INFINITI Q50 PURE 19/27 City/Highway MPG

VIN: 3PCAJ5M30LF102844

Stock #: 16998

Gray 2020 INFINITI QX50 PURE 24/30 City/Highway MPG ...

[ more ]

Gray 2020 INFINITI QX50 PURE 24/30 City/Highway MPG

VIN: 3PCAJ5M36LF113542

Stock #: 17166

Gray 2020 INFINITI QX50 PURE 22/28 City/Highway MPG ...

[ more ]

Gray 2020 INFINITI QX50 PURE 22/28 City/Highway MPG

VIN: 3PCAJ5M38LF117656

Stock #: 17089

Graphite Shadow 2020 INFINITI QX50 LUXE 22/28 City/Highway MPG Whether you're looking for a New, Certified INFINITI or Used Vehicle, Financial assi ...

[ more ]

Graphite Shadow 2020 INFINITI QX50 LUXE 22/28 City/Highway MPG Whether you're looking for a New, Certified INFINITI or Used Vehicle, Financial assistance, Service Or Parts, we are here for you. Let our knowledgeable Service Department take care of all your vehicle needs and help your car stay on the road. We have an extensive New Vehicle Inventory that is currently available at our Zeigler Auto Group dealerships. If you're running on a budget, make sure to check out our high quality certified and pre-owned inventory. We know that you have high expectations, and as a car dealer we enjoy the challenge of meeting and exceeding those standards each and every time. Allow us to demonstrate our commitment to excellence! Our experienced sales staff is eager to share its knowledge and enthusiasm with you. We encourage you to browse our online inventory, schedule a test drive and investigate financing options. You can also request more information about a vehicle using our online form or by calling 708-403-4700. If you don't see a particular vehicle online, we will find one for you! We look forward to serving and meeting you soon!

VIN: 3PCAJ5M10LF115477

Stock #: 17178

Liquid Platinum 2020 INFINITI QX50 LUXE 23/29 City/Highway MPG Whether you're looking for a New, Certified INFINITI or Used Vehicle, Financial assi ...

[ more ]

Liquid Platinum 2020 INFINITI QX50 LUXE 23/29 City/Highway MPG Whether you're looking for a New, Certified INFINITI or Used Vehicle, Financial assistance, Service Or Parts, we are here for you. Let our knowledgeable Service Department take care of all your vehicle needs and help your car stay on the road. We have an extensive New Vehicle Inventory that is currently available at our Zeigler Auto Group dealerships. If you're running on a budget, make sure to check out our high quality certified and pre-owned inventory. We know that you have high expectations, and as a car dealer we enjoy the challenge of meeting and exceeding those standards each and every time. Allow us to demonstrate our commitment to excellence! Our experienced sales staff is eager to share its knowledge and enthusiasm with you. We encourage you to browse our online inventory, schedule a test drive and investigate financing options. You can also request more information about a vehicle using our online form or by calling 708-403-4700. If you don't see a particular vehicle online, we will find one for you! We look forward to serving and meeting you soon!

VIN: 3PCAJ5M11LF117741

Stock #: 17088

Gray 2020 INFINITI QX50 LUXE 23/29 City/Highway MPG Whether you're looking for a New, Certified INFINITI or Used Vehicle, Financial assistance, Se ...

[ more ]

Gray 2020 INFINITI QX50 LUXE 23/29 City/Highway MPG Whether you're looking for a New, Certified INFINITI or Used Vehicle, Financial assistance, Service Or Parts, we are here for you. Let our knowledgeable Service Department take care of all your vehicle needs and help your car stay on the road. We have an extensive New Vehicle Inventory that is currently available at our Zeigler Auto Group dealerships. If you're running on a budget, make sure to check out our high quality certified and pre-owned inventory. We know that you have high expectations, and as a car dealer we enjoy the challenge of meeting and exceeding those standards each and every time. Allow us to demonstrate our commitment to excellence! Our experienced sales staff is eager to share its knowledge and enthusiasm with you. We encourage you to browse our online inventory, schedule a test drive and investigate financing options. You can also request more information about a vehicle using our online form or by calling 708-403-4700. If you don't see a particular vehicle online, we will find one for you! We look forward to serving and meeting you soon!

VIN: JN1EV7AR4LM256011

Stock #: 17080

White 2020 INFINITI Q50 3.0t LUXE 19/27 City/Highway MPG Whether you're looking for a New, Certified INFINITI or Used Vehicle, Financial assistance ...

[ more ]

White 2020 INFINITI Q50 3.0t LUXE 19/27 City/Highway MPG Whether you're looking for a New, Certified INFINITI or Used Vehicle, Financial assistance, Service Or Parts, we are here for you. Let our knowledgeable Service Department take care of all your vehicle needs and help your car stay on the road. We have an extensive New Vehicle Inventory that is currently available at our Zeigler Auto Group dealerships. If you're running on a budget, make sure to check out our high quality certified and pre-owned inventory. We know that you have high expectations, and as a car dealer we enjoy the challenge of meeting and exceeding those standards each and every time. Allow us to demonstrate our commitment to excellence! Our experienced sales staff is eager to share its knowledge and enthusiasm with you. We encourage you to browse our online inventory, schedule a test drive and investigate financing options. You can also request more information about a vehicle using our online form or by calling 708-403-4700. If you don't see a particular vehicle online, we will find one for you! We look forward to serving and meeting you soon!

VIN: 3PCAJ5M15LF117113

Stock #: 17086

Majestic 2020 INFINITI QX50 LUXE 23/29 City/Highway MPG Whether you're looking for a New, Certified INFINITI or Used Vehicle, Financial assistance, ...

[ more ]

Majestic 2020 INFINITI QX50 LUXE 23/29 City/Highway MPG Whether you're looking for a New, Certified INFINITI or Used Vehicle, Financial assistance, Service Or Parts, we are here for you. Let our knowledgeable Service Department take care of all your vehicle needs and help your car stay on the road. We have an extensive New Vehicle Inventory that is currently available at our Zeigler Auto Group dealerships. If you're running on a budget, make sure to check out our high quality certified and pre-owned inventory. We know that you have high expectations, and as a car dealer we enjoy the challenge of meeting and exceeding those standards each and every time. Allow us to demonstrate our commitment to excellence! Our experienced sales staff is eager to share its knowledge and enthusiasm with you. We encourage you to browse our online inventory, schedule a test drive and investigate financing options. You can also request more information about a vehicle using our online form or by calling 708-403-4700. If you don't see a particular vehicle online, we will find one for you! We look forward to serving and meeting you soon!

VIN: 3PCAJ5M32LF117152

Stock #: 17180

Black Obsidian 2020 INFINITI QX50 LUXE 22/28 City/Highway MPG Whether you're looking for a New, Certified INFINITI or Used Vehicle, Financial assis ...

[ more ]

Black Obsidian 2020 INFINITI QX50 LUXE 22/28 City/Highway MPG Whether you're looking for a New, Certified INFINITI or Used Vehicle, Financial assistance, Service Or Parts, we are here for you. Let our knowledgeable Service Department take care of all your vehicle needs and help your car stay on the road. We have an extensive New Vehicle Inventory that is currently available at our Zeigler Auto Group dealerships. If you're running on a budget, make sure to check out our high quality certified and pre-owned inventory. We know that you have high expectations, and as a car dealer we enjoy the challenge of meeting and exceeding those standards each and every time. Allow us to demonstrate our commitment to excellence! Our experienced sales staff is eager to share its knowledge and enthusiasm with you. We encourage you to browse our online inventory, schedule a test drive and investigate financing options. You can also request more information about a vehicle using our online form or by calling 708-403-4700. If you don't see a particular vehicle online, we will find one for you! We look forward to serving and meeting you soon!

VIN: 3PCAJ5M32LF109908

Stock #: 17171

Majestic 2020 INFINITI QX50 LUXE 22/28 City/Highway MPG ...

[ more ]

Majestic 2020 INFINITI QX50 LUXE 22/28 City/Highway MPG

VIN: 3PCAJ5M33LF115474

Stock #: 17175

Liquid Platinum 2020 INFINITI QX50 LUXE 22/28 City/Highway MPG ...

[ more ]

Liquid Platinum 2020 INFINITI QX50 LUXE 22/28 City/Highway MPG

VIN: 3PCAJ5M37LF117602

Stock #: 17090

Graphite Shadow 2020 INFINITI QX50 LUXE 22/28 City/Highway MPG Whether you're looking for a New, Certified INFINITI or Used Vehicle, Financial assi ...

[ more ]

Graphite Shadow 2020 INFINITI QX50 LUXE 22/28 City/Highway MPG Whether you're looking for a New, Certified INFINITI or Used Vehicle, Financial assistance, Service Or Parts, we are here for you. Let our knowledgeable Service Department take care of all your vehicle needs and help your car stay on the road. We have an extensive New Vehicle Inventory that is currently available at our Zeigler Auto Group dealerships. If you're running on a budget, make sure to check out our high quality certified and pre-owned inventory. We know that you have high expectations, and as a car dealer we enjoy the challenge of meeting and exceeding those standards each and every time. Allow us to demonstrate our commitment to excellence! Our experienced sales staff is eager to share its knowledge and enthusiasm with you. We encourage you to browse our online inventory, schedule a test drive and investigate financing options. You can also request more information about a vehicle using our online form or by calling 708-403-4700. If you don't see a particular vehicle online, we will find one for you! We look forward to serving and meeting you soon!

VIN: 3PCAJ5M36LF106610

Stock #: 17033

Liquid Platinum 2020 INFINITI QX50 LUXE 22/28 City/Highway MPG ...

[ more ]

Liquid Platinum 2020 INFINITI QX50 LUXE 22/28 City/Highway MPG

VIN: 3PCAJ5M18LF118403

Stock #: 17092

Graphite Shadow 2020 INFINITI QX50 LUXE 23/29 City/Highway MPG Whether you're looking for a New, Certified INFINITI or Used Vehicle, Financial assi ...

[ more ]

Graphite Shadow 2020 INFINITI QX50 LUXE 23/29 City/Highway MPG Whether you're looking for a New, Certified INFINITI or Used Vehicle, Financial assistance, Service Or Parts, we are here for you. Let our knowledgeable Service Department take care of all your vehicle needs and help your car stay on the road. We have an extensive New Vehicle Inventory that is currently available at our Zeigler Auto Group dealerships. If you're running on a budget, make sure to check out our high quality certified and pre-owned inventory. We know that you have high expectations, and as a car dealer we enjoy the challenge of meeting and exceeding those standards each and every time. Allow us to demonstrate our commitment to excellence! Our experienced sales staff is eager to share its knowledge and enthusiasm with you. We encourage you to browse our online inventory, schedule a test drive and investigate financing options. You can also request more information about a vehicle using our online form or by calling 708-403-4700. If you don't see a particular vehicle online, we will find one for you! We look forward to serving and meeting you soon!

VIN: 3PCAJ5M34LF102698

Stock #: 17002

Graphite Shadow 2020 INFINITI QX50 LUXE 24/30 City/Highway MPG ...

[ more ]

Graphite Shadow 2020 INFINITI QX50 LUXE 24/30 City/Highway MPG

VIN: 3PCAJ5M35LF103147

Stock #: 16997

Liquid Platinum 2020 INFINITI QX50 LUXE 24/30 City/Highway MPG ...

[ more ]

Liquid Platinum 2020 INFINITI QX50 LUXE 24/30 City/Highway MPG

VIN: 3PCAJ5M34LF102930

Stock #: 17015

Liquid Platinum 2020 INFINITI QX50 LUXE 24/30 City/Highway MPG ...

[ more ]